• TOURNAMENTS


OKINAWA TRADITIONAL KARATE-DO WORLD TOURAMENT 2009
JAPAN, OKINAWA (14th~16th August 2009)

THE OKINAWA TRADITIONAL KARATE-DO WORLD TOURAMENT 2009 was held in Okinawa, Japan, from 14th to 16th August.
From OKIKUKAI Serbia Hombu 16 participants took parts on the Seminar and Tournament.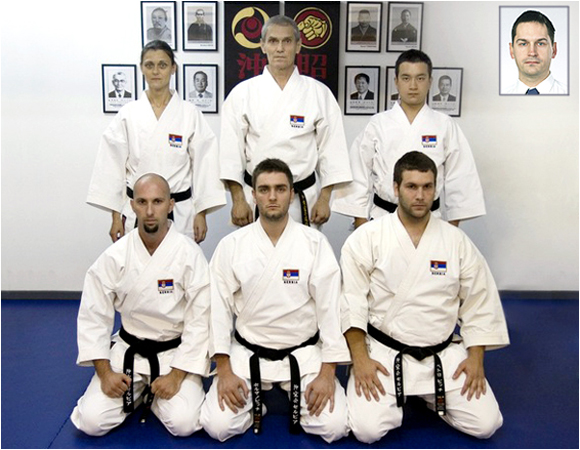 REPRESENTATIVES OF SERBIA


(up from left) Zakic Tatjana, Popovic Vladimir, Yamasaki Vukelic Hisashi Mihailo;
(down from left) Tadic Dejan, Borzanovic Vladimir, Petrovic Nemanja; (photo above right) Baba Nebojsa
Serbia was represented by Popovic Vladimir selector & instructor, Zakic Tatjana, Baba Nebojsa, Tadic Dejan, Petrovic Nemanja, Yamasaki Vukelic Hisashi Mihailo and Borzanovic Vladimir.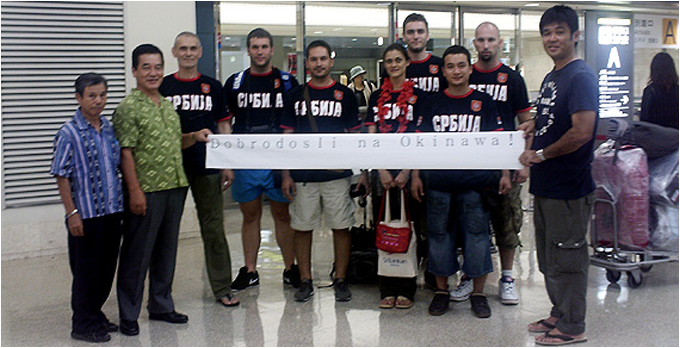 Welcome – Naha airport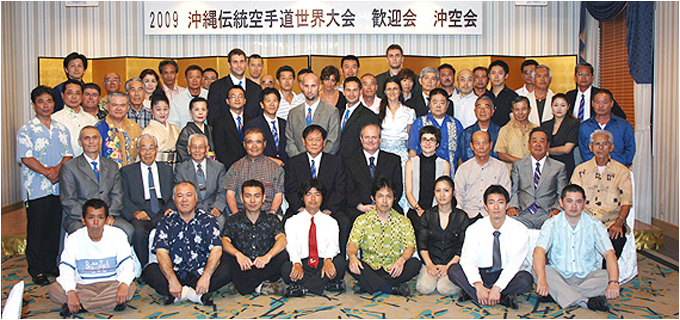 Reception by Okinawa Karate-Do Association

(OKIKUKAI)


for HE Mr. Ivan MRKIC, Ambasador of Serbia in Japan & Serbian Representatives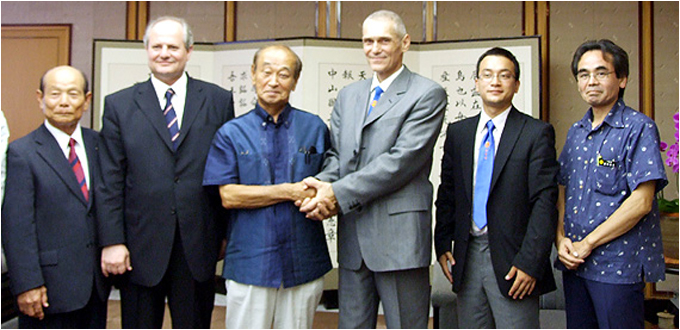 Reception at the Governor of Okinawa prefecture Mr. Nakaima Hirokazu
(from left) Mr. Nakahodo Tsutomu sensei, HE Mr. Mrkic Ivan, Ambassador of Serbia in Japan,
Mr. Nakaima Hirokazu Gouverneor of the Okinawa Prefecture, Mr. Popovic Vladimir,
Mr. Yamasaki Vukelic Hisashi Mihailo and the Chief of the Protocol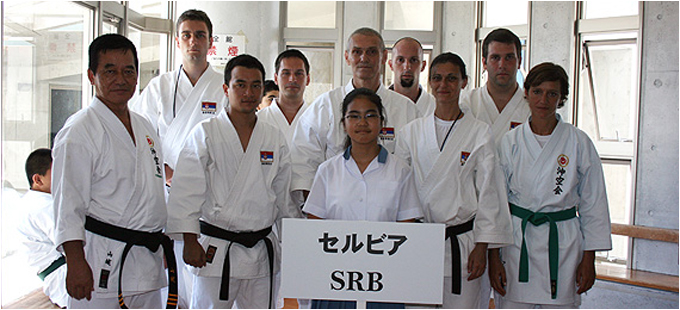 Serbian Representatives with Yamashirio Hirokuni sensei & Tirandelli Anna from Italy
Baba Nebojsa was placed in the 16 of best competitors.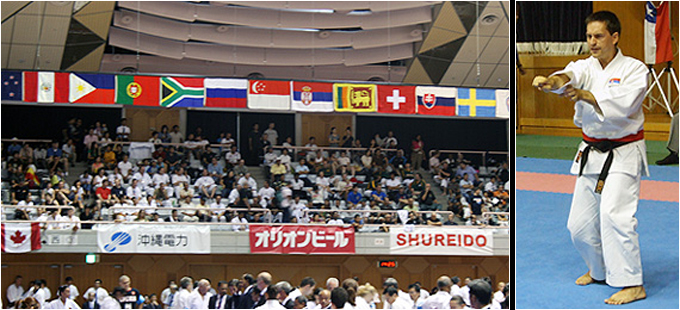 (photo right) Baba Nebojsa
Representatives of Serbia participated and at the Karate-Do Seminar of Living Cultural Properties of Okinawa leaded by Mr. Tomoyose Ryuko sensei, Hanshi 10 Dan, in frame of the Tournament.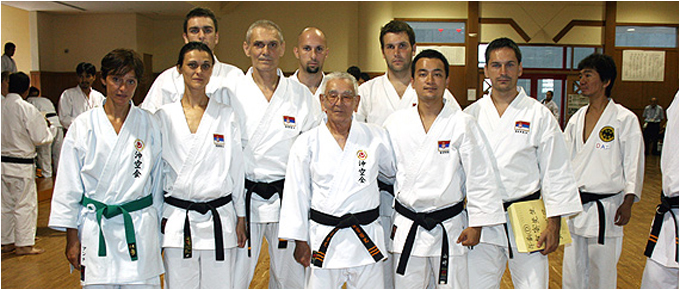 With Master Tomoyose Ryuko sensei, Hanshi 10 Dan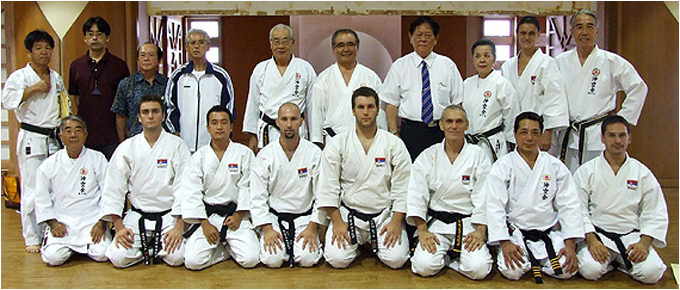 With senseis of the

OKIKUKAI

Association
More information abotOKINAWA TRADITIONAL KARATE-DO WORLD TOURAMENT 2009:
• WEB-SITE OF THE EMBASSY OF SERBIA I JAPAN