• VISIT TO OKINAWA: 4th~24th JUNE
VISIT TO OKINAWA 2016

[ 4th ~ 24th JUNE 2016 ]

The members of the OKIKUKAI Serbia, Popovic Vladimir (Kyoshi 7 Dan) & Gobeljic Vuk (4 Dan Jun-Shihan), and Afanasiev Ruslan (3. Dan Shidoin) from Ukraine visited the Headquarters of the Okinawa Karate-do Association on Okinawa during the period from 4th to 24th June 2016.
During their stay, they had daily the INTENSIVE TRAINING PROGRAM under the supervision of the masters of the highest rank: Nakahodo Tsutomu, Higa Toshio, Yonamine Kosuke & Yonaha Seisho (all Hanshi 10 Dan); Tobaru Keicho & Okuhama Shinmatsu (Hanshi 9 Dan); Arakaki Takashi & Yamashiro Hirokuni (Kyoshi 8 Dan) and many others. On Sunday, 12th June they are took part in the OKIKUKAI Kata-Bunkai seminar.
During the visit they discussed about the UECHI-RYU KARATE-DO & KOBUDO SEMINAR in Serbia, Belgrade, in May 2017, which would lead by two masters of the highest ranks of this Martial Arts from Okinawa.
• Training in the Okikukai Chatan-Dojo with Higa Toshio sensei, HAnshi 10 Dan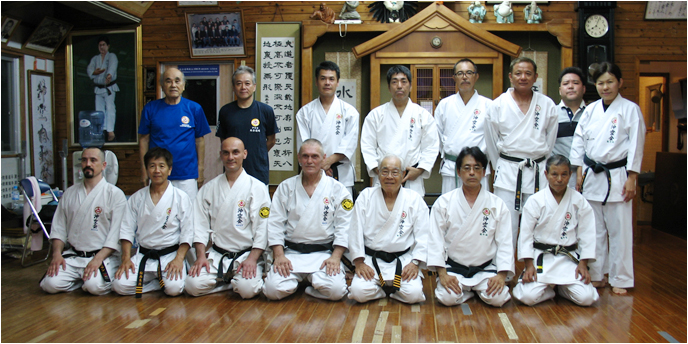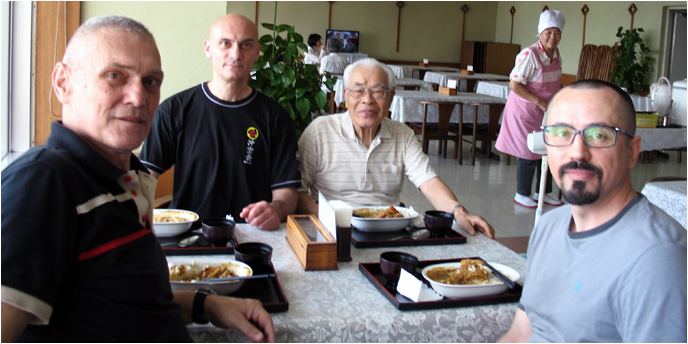 • Training in Budokan, Okinawa-City, with Arakaki Takashi sensei, Kyoshi 8 Dan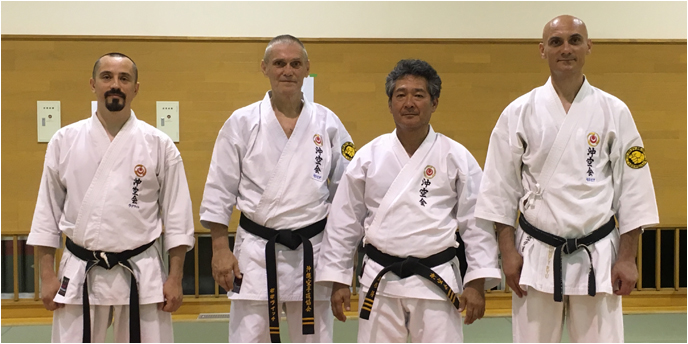 • Welcome Party organized by the Okikukai Chatan-Dojo members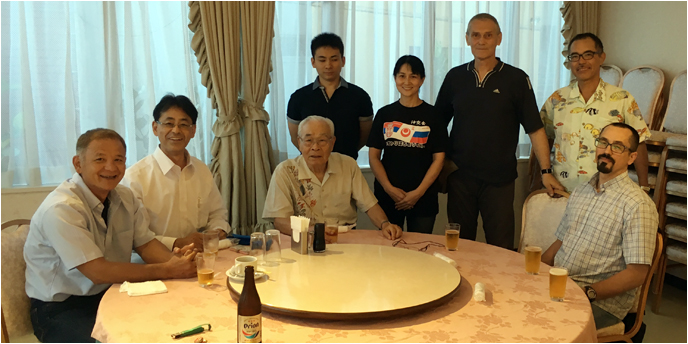 • Training in the Uechi-ryu Ageda Dojo with Machida Soukei & Hatsuko senseis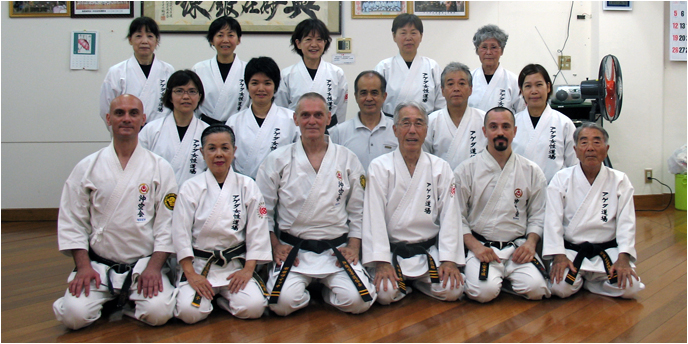 • Training in the Okikukai Gushikawa-Dojo with Okuhama Shinmatsu sensei, Hanshi 9 Dan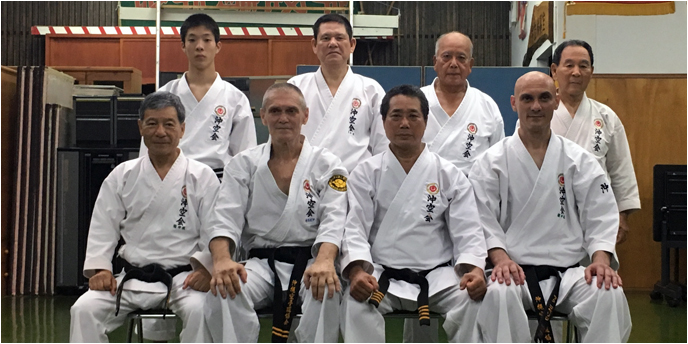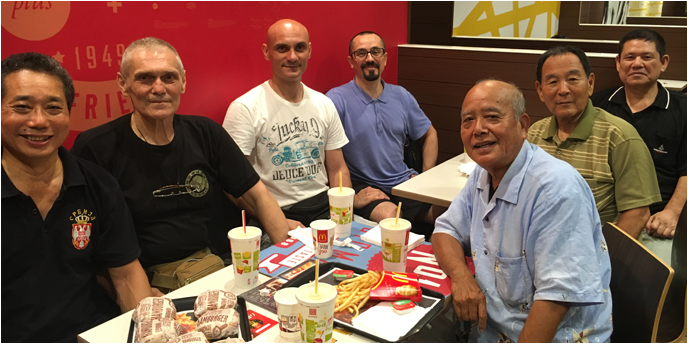 • Training in the Okikukai Awase-Dojo with Tobaru Keicho sensei, Hanshi 9 Dan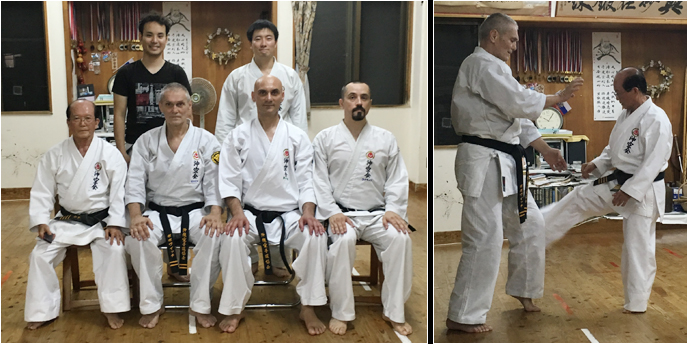 • Okikukai Kata-Bunkai seminsr in Okinawa-City Budokan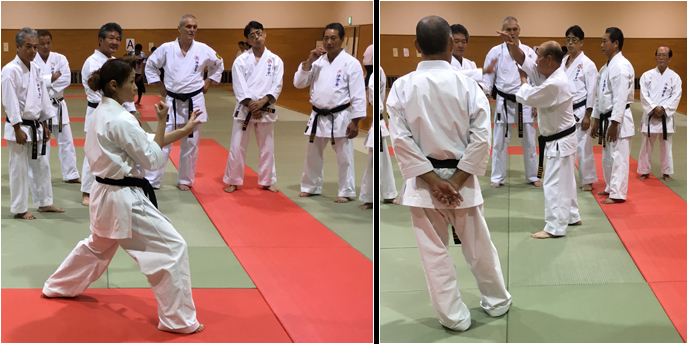 • Training in the Okikukai Koza-Dojo with Yonamine Masanori sensei, Kyoshi 8 Dan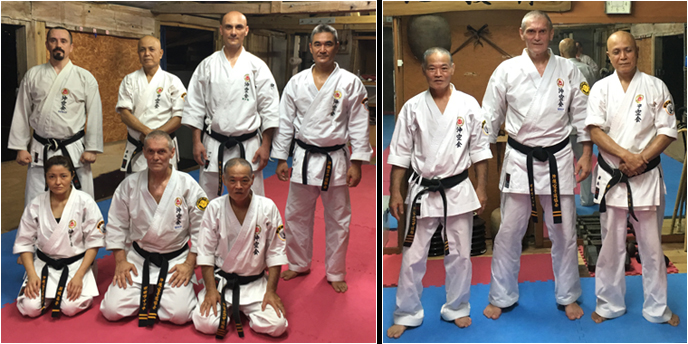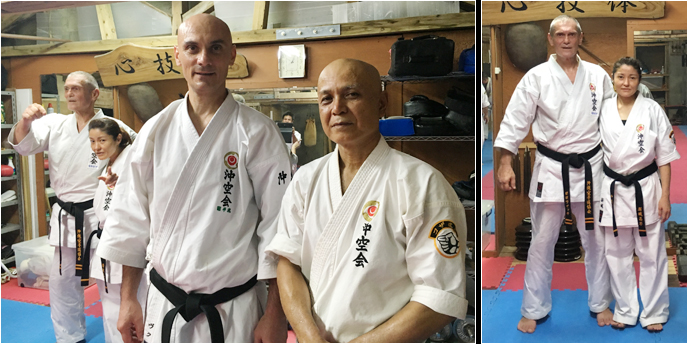 • Visit of Okinawa north with SHinjo Kazuhiko san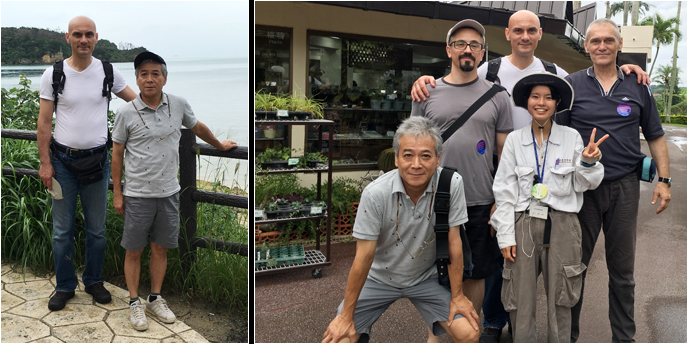 • Training in the Okikukai Sashiki-Dojo with Yonamine Kosuke sensei, Hanshi 10 Dan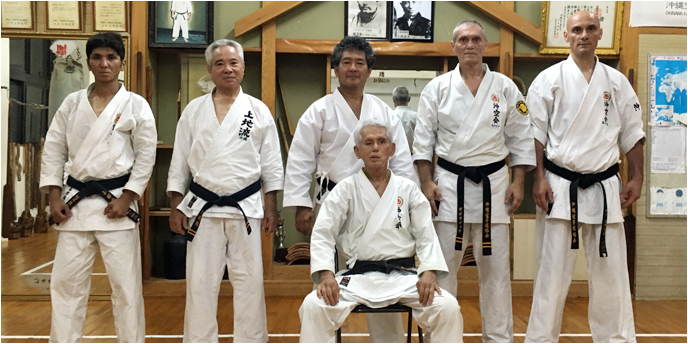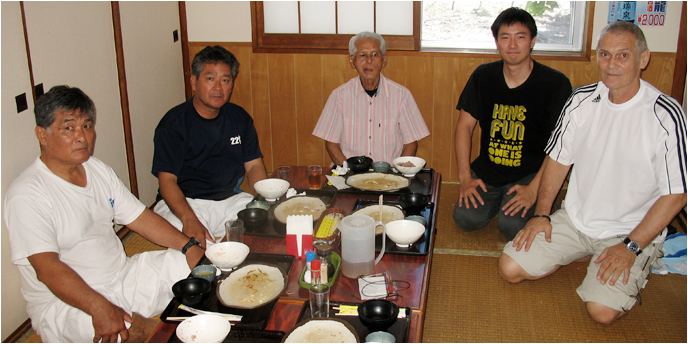 • Visit of Shuri castle with Hamada Atsushi san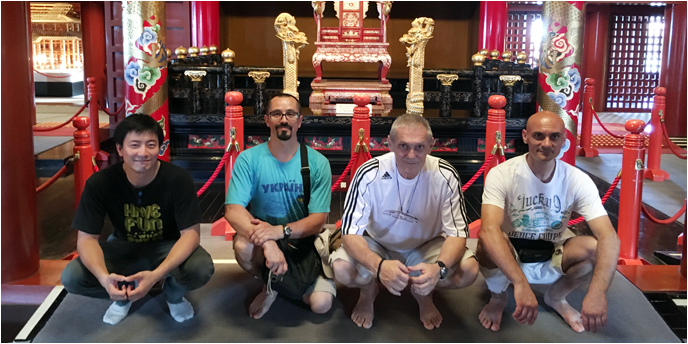 • Training in the Okikukai Yamashiro-Dojo with Nakahodo Tsutomu sensei, Hanshi 10 Dan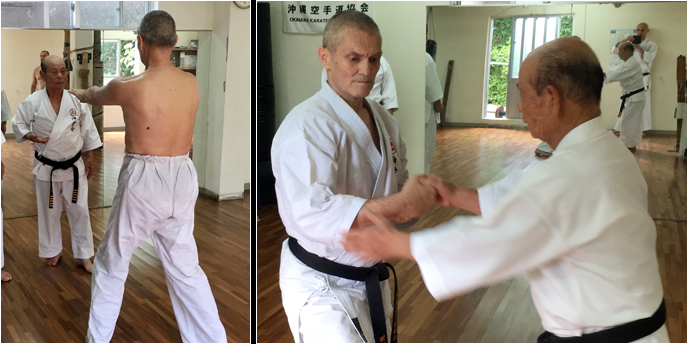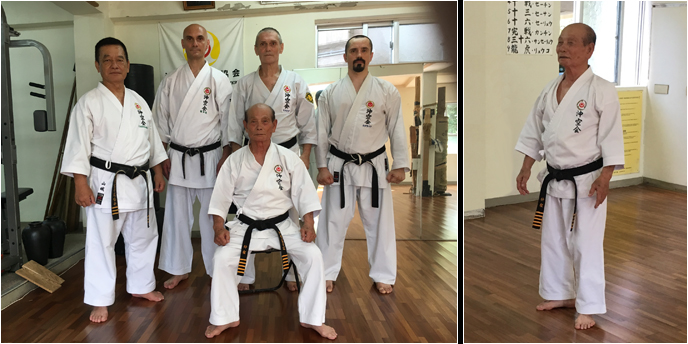 • Lunch with Tomori Kazuyo - Kei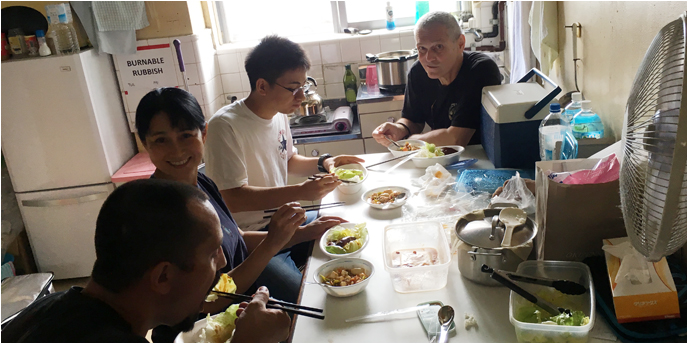 • Training in the Uechi-ryu Tobaru-Dojo with Yonaha Seisho sensei, Hanshi 10 Dan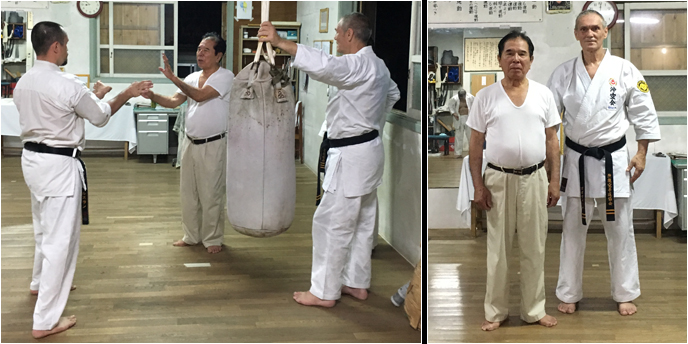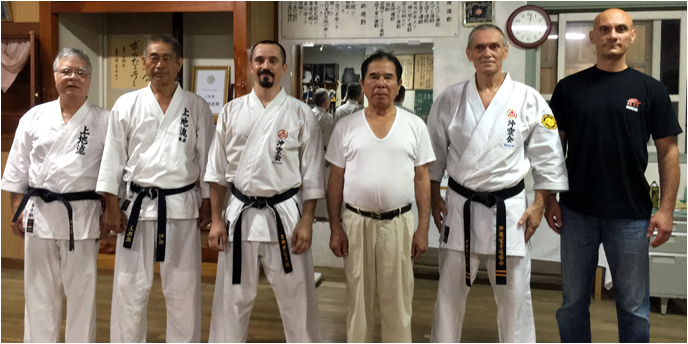 • Visit of the Bujo-Dojo of Ms. Taira sensei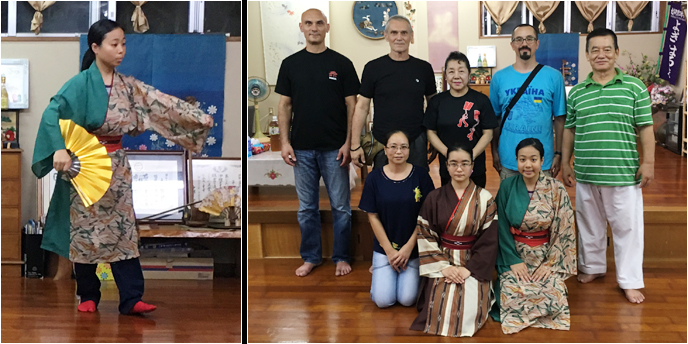 • • •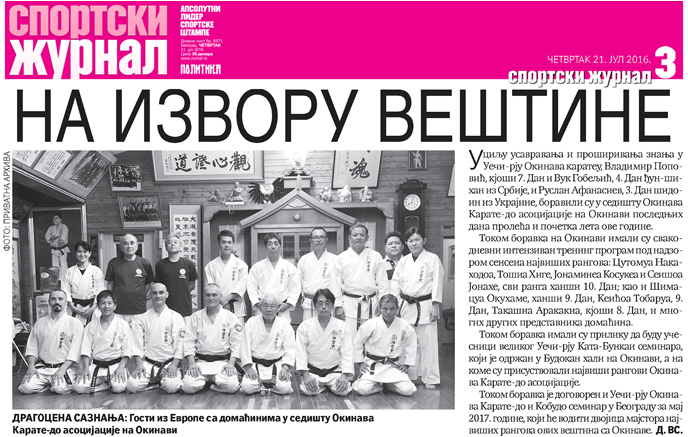 BACK: TO TOP OF PAGE